AIHS MSc
Nursing in Bangalore
Duration of Course: 2 years
Eligibility: Passed B Sc Nursing with55% marks in aggregate from any recognized university, in any country plus minimum one year of experience in any hospital or in a nursing educational institution or in a community health center. No experience needed for candidates with post basic B Sc Nursing degree. Registered with State Council as a registered nurse and registered midwife.

Nursing is one of the most toughest jobs in the healthcare sector, seconded only by that of surgery. Patient care, monitoring, and treatment require profound patience and social responsibility, apart from academic requirements. The medical proficiency and diligence required for such a job along with stronghold over communication skills aren't an add on but more like a necessity for this profession.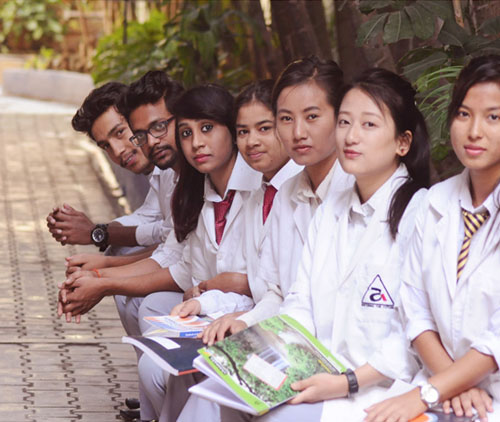 Usually, nursing involves graduation courses, followed by post graduation options. One can complete the undergraduate program at any top post BSc nursing colleges in Bangalore. But that is often found to be insufficient, considering the job specifications at most of the workplaces in healthcare industry. The postgraduate course or an MSc in Nursing, has more or less become a prerequisite to enter any reputed workplace. Students looking for the postgraduate course can do so in MSc nursing colleges in Bangalore. There is a host of great institute options available for pursuing this course. MSc Nursing in Bangalore can give that much-needed boost to any nursing graduate, giving one an edge over the competition in a difficult field by being in on of the most cosmo cities in India. This would not just give an incumbent a more vast exposure but also a vibrant experience to deal with a variety of faculties at college and patients while on field. The Institute also provides Under graduate course, which is one of the best bsc nursing colleges in Bangalore.
Also see our Bsc Nursing in Bangalore